It's the final day of the Diamond Jubilee fever and patriotism is abound, from the Union Jack flags to the Thames procession, you must say it's a pretty spectacular event. Despite the grey weather, it seems that the people of England are having a jolly good time. Ok, the Pimms and the extra long weekend may have played a part but every photo you see are of people enjoying themselves in one big street party. Have you noticed that there's bunting everywhere? Even Staunton Street in Hong Kong has bunting decoration, albeit on a significantly smaller scale. Incorporate it into your wedding, and you'll sure have a fun and colourful event. Instantly uplifting, it'll also be wallet friendly as it's completely DIY-able. Go on, let the festivities begin. 
Send your guests a glimpse of the fun to come.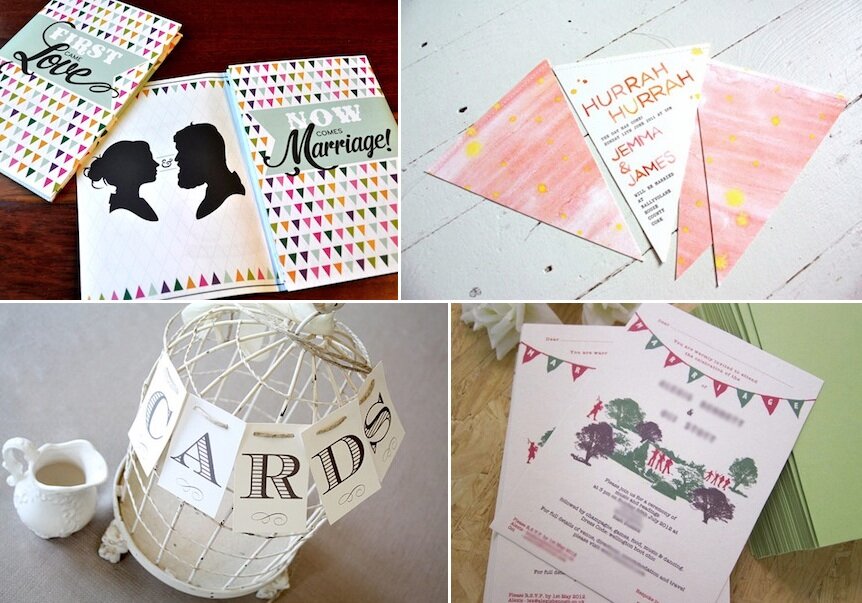 Photo credits (clockwise from top left): Under Consideration, Invitation Crush, Kalo Make Art, Tie That Binds
Hang them on the ceiling or use them as your backdrop. Just be creative.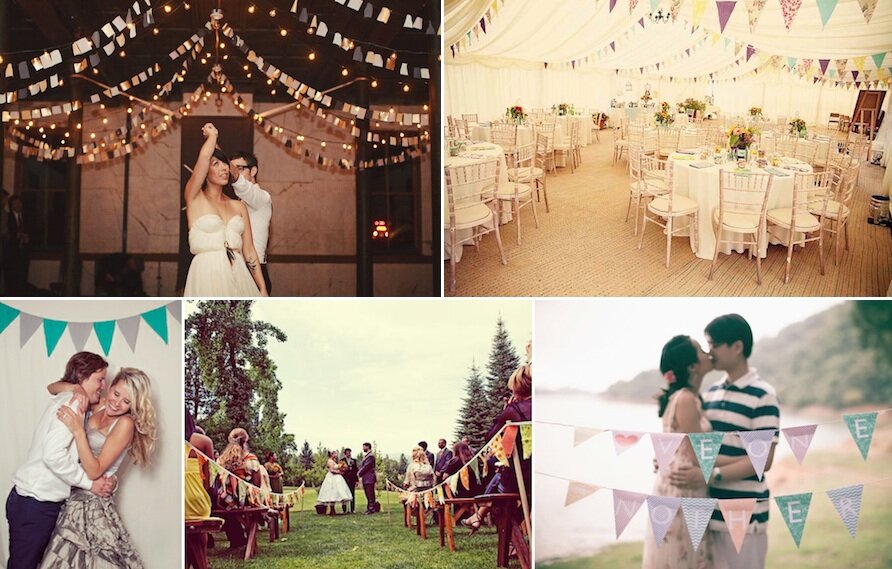 Photo credits (clockwise from top left): Ben Blood Photography, Assassynation Photography, Jada Poon Photography, Sarah Maren via 100 Layer Cake, We Love Pictures
The bunting instantly adds colour to any cake!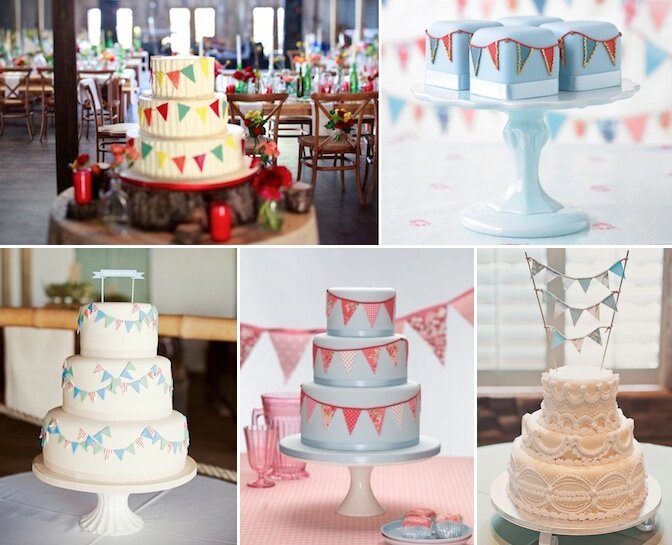 Photo credits (clockwise from top left): Paige Newton via Green Wedding Shoes, Cake Decorating, Our Labor of Love via Green Wedding Shoes, The Cake Parlour, We Love Pictures