It's the weekend…almost. Which means, for many, an after-work dash to the airport to catch a flight to a nearby city, or for those who are lucky enough to escape work for a week or more, a flight to an exotic destination. Mauritius anyone? Oh, the travel bug. Once you've caught it, it doesn't seem to ever recover and you'll be wanting to go to farther and even more unheard of places. If you want your wedding to reflect who you are, why not go for a travel inspired theme? You don't need your wedding to be held on an idyllic beach in Bali for it to work. Remember, happiness is a journey, not a destination. Send guests a postcard invitation to your big do with customised stamps, use maps as a table seating plan, fold paper planes for the table centrepiece, have your wedding cake made into a shape of vintage suitcases, give personalised luggage tags as favours and serve food from your favourite country. Include these elements subtly without boasting about how 'well-travelled' you are and please refrain from showing a slideshow of your travel photos. The guests are there to witness you tying the knot and have fun, not to see photos of you next to the Eiffel Tower or posing with Niagara Falls at the back. Wanderlust with class.
p.s. The photos taken by KC @ www.chankichun.com below are from the wedding of yours truly. Did I not tell you that I love to travel? Who doesn't?
Send your guests on a journey.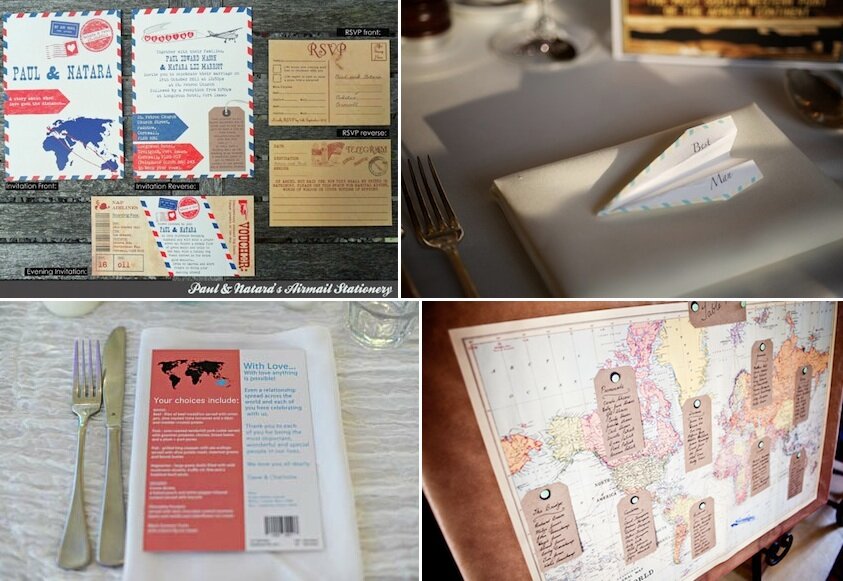 Photo credits (clockwise from top left): In the Treehouse, KC @ www.chankichun.com, Last Forty Percent, Andrew Garfitt 
Paper planes and maps. Vintage and fun.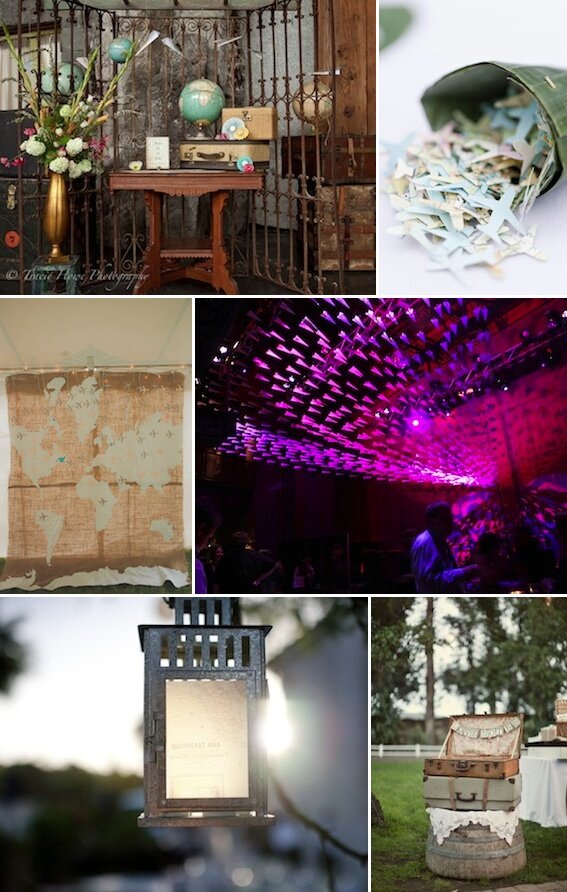 Photo credits (clockwise from top left): Tracie Howe, Erin Courts Heart, Matthew Parker Events, Wild Flowers via Style Me Pretty, Erin Courts Heart, Stone Crandall
Subtlety is the key.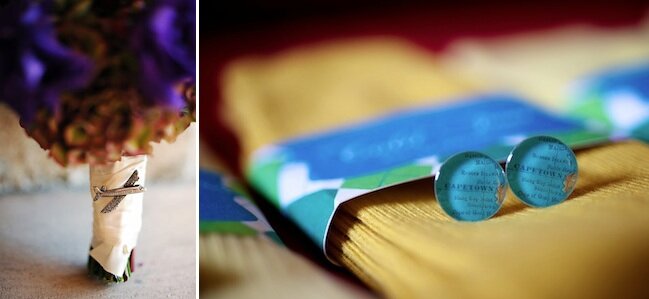 Photo credits (from left): Hazelnut Photography via Ruffled Blog, KC @ www.chankichun.com